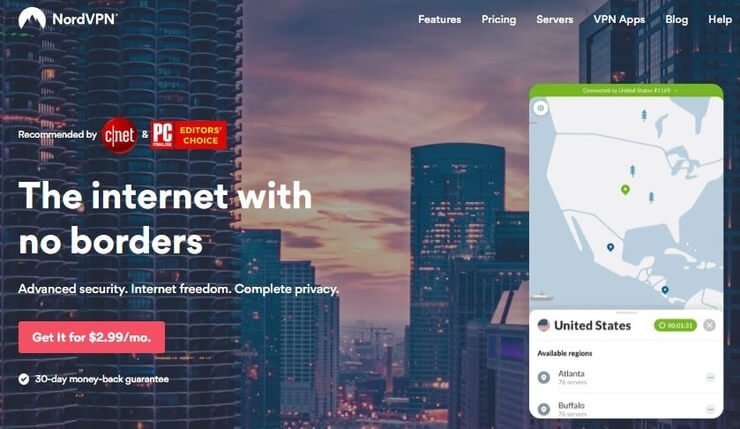 Deal alert! NordVPN is celebrating its 8th birthday. To celebrate the occasion, everyone purchasing NordVPN's 3-year plan (70% off) can get one of 4 possible gifts: A free 1-month, 1-year, 2-year, or 3-year plan on top of the 3-year plan they've bought. Offer available till March 2nd, 2020.
If you care about your online privacy, travel frequently or often work on public Wi-Fi, now you can save 70% off NordVPN for as little as $3.49/month with a 30-day money-back guarantee.
I never browse without my VPN, and I would recommend everyone to do the same. VPN keeps your data safe from hackers and your identity hidden. Using a VPN can also stop your government or Internet service provider from recording your online activities; in 2017, President Donald Trump signed a law nullifying Internet privacy rules passed by the FCC, allowing Internet service providers to record all of your traffic, monitor you in a lot of ways, and possibly sell that data to third parties online.
Apart from keeping you protected online, VPN can also save you big money on purchases including flight tickets as you can access websites from any location of your choice to get the best geo-location deals available.
What Makes NordVPN Stand-Out?
24/7 live chat support, great speeds, strong privacy & security features. Adblocker included, proxy extensions for Bitcoin, PayPal, credit cards, Chrome and Firefox, Unlimited data and bandwidth usage, torrenting supported.
Other Great Features of NordVPN :
Works on all popular platforms, including Windows, macOS, Linux, Android, and iOS.
NordVPN has 5,551 servers in 59 countries, assuring fast and reliable VPN connection wherever you are.
You can connect up to 6 devices with a single account, including your smartTV, router, and more. There's also a possibility to connect even more devices if you set it up on a supported router.
Has military-grade encryption that allows all data you send and receive online travels only through an encrypted tunnel. This way, no one can get their hands on your private information.
NordVPN has a strict no-log policy. So it keeps no logs of your activity online.
NordVPN is no different in comparison with other top-tier VPNs on a month-by-month plan. However, you can save a lot if you sign up for the cheapest plan – A three-year plan at $3.49 per month (billed $125.64 for three years), and there are other great plans to check out too. All of the plans are backed by the generous, risk-free 30-day money-back guarantee. During these 30 days, you can give it a good try before deciding whether you want to continue using it or cancel the subscription and get a full refund.
Don't miss out on this exclusive offer.
---
TechZerg is reader-supported. When you buy through links on our site, we may earn an affiliate commission. For more information, see our advertiser policy.
Subscribe to our Weekly Newsletter featuring the biggest tech stories of the week. For the latest tech news and updates, Follow us on Facebook and Twitter.
---