We may earn a commission for purchases using our links. Learn more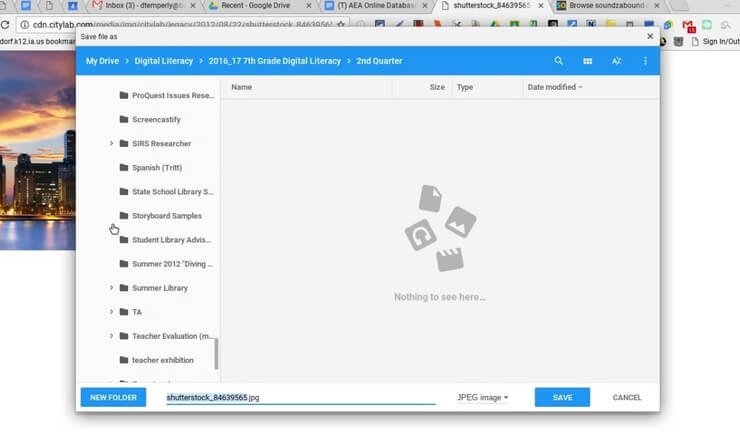 ---
You can easily save pictures to your Chromebook's internal storage for later use.
To save an image to your Chromebook, open Chrome, find the image, and right-click on it.
To access your saved images and photos, navigate to the "Downloads" section of your "Files" folder.
---
Did you just find the perfect image to use as your next wallpaper? Or maybe you came across a perfect reaction GIF on the internet and would like to download and save it to your Chromebook. Saving these images to your Chromebook is a simple process even if you are new to the Chrome operating system. Here is how to save images on your Chromebook.
Check out the related products mentioned in this article:
How to save a picture on a Chromebook
Open Chrome.
Find an image you want to save.
Right-click on the image by tapping the touchpad with two fingers.
Select Save image as.
Change the image name and file location, if you want to.
Click the Save button.
Your image has now been saved, you should immediately see a closed preview of the image in the bottom-right corner of your screen with a Download Complete confirmation message.
How to find a saved picture on a Chromebook
To find your saved image, click Show In Folder on that preview at the bottom-right corner of your screen, your saved image will pop up with other images in your "Download" folder or the location you specified.
Double click or right-click on the saved image to reveal it. From here, you can choose to copy it to a USB drive or SD card, you can also upload it to Google drive if you wish.
If you already closed the image preview before you decided to find it. You can easily access it via your "Files" folder, to do that, click the circle in the bottom-left corner of the screen and select the up arrow, followed by Files. The image will pop up with other images in your "Downloads" folder or the location you specified.
You may like: How to change wallpaper and theme on Chromebook
---
Get the best tech deals, product advice and more! Sign up for our Newsletters and follow us on Facebook, Twitter, LinkedIn, Flipboard, Pinterest, and reddit.
---
About King Osaghae
King Osaghae is the managing editor at TechZerg, meaning that he oversees all the articles TechZerg produces. He's been writing about tech-related topics and trends since 2018.
---