We may earn a commission for purchases using our links. Learn more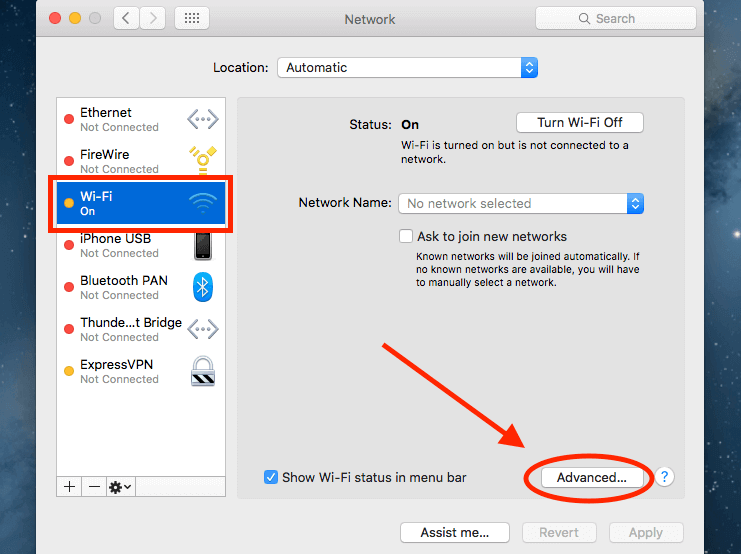 ---
You can find the MAC address on your Mac computer by going through the System Preferences.
To view the MAC address, navigate to the advanced section of your Wi-Fi network.
---
Using a Windows computer instead? Here's how to find MAC address on Windows 10.
What is a MAC address?
MAC is an acronym that stands for Media Access Control — a twelve-digit alphanumeric code unique to every network-compatible device, whether its an Android, Windows, or Apple device. It's mostly used to monitor network connectivity and access control.
---
Related products mentioned in this article:
---
Mac addresses can also be handy for troubleshooting network issues or installing a new hardware such as a router. Here's how to find your MAC address:
Six easy steps to find MAC address on a Mac computer
Click the Apple icon in the top left.
Select System Preferences.
Select Network.
From the left menu, select the Wi-Fi network to which you are currently connected.
Click Advanced in the bottom right.
Click the Hardware tab. That's your MAC Address right there listed at the top of the window!
---
Get the best tech deals, product advice and more! Sign up for our Newsletters and follow us on Facebook, Twitter, LinkedIn, Flipboard, Pinterest, and reddit.
---
About King Osaghae
King Osaghae is a technology researcher and writer who's been writing about tech-related topics and trends since 2018. He is the managing editor at TechZerg, meaning that he oversees all the articles TechZerg produces.
---