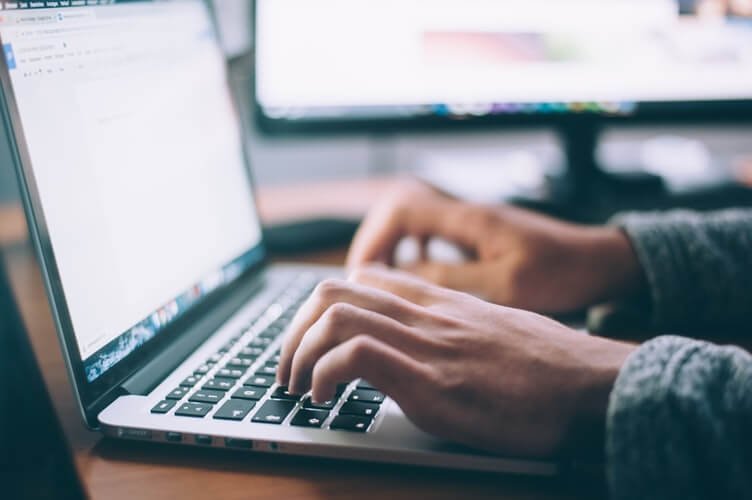 Not every job in tech requires a computer science degree. There's been a lot of misconception that if you don't have a bachelor's degree, you'll be stuck in minimum wage all your life. In reality, that's not true – the fact that you don't have a four-year degree doesn't mean that you can't still have a great career. Here are 11 high paying tech jobs you can land without a degree.
1. Junior data analyst
A junior data analyst is someone who conducts searches and performs statistical analyses of data such as market research, sales figures, logistics, or transportation costs. A data analyst will take that data and figure out a variety of things or present their findings to more senior colleagues, who handle the bulk of the more complex work.
Some entry-level data analyst jobs can make good money and do not require a degree to enter the field.
Median annual wage, 2019: $49,334
2. Digital marketer
Internet marketing is one of the best ways companies reach customers in today's world. Digital marketers are responsible for making this happen by using digital channels to generate leads and build brand awareness in a variety of ways including: Email marketing, search engine optimization (SEO), Online display ads, social media marketing, content marketing, and others. Often a digital marketer will be responsible in only one or two of a company's digital strategy.
Median annual wage (Digital marketing specialist), 2019: $50,276
(Digital marketing manager), 2019: $68,734
3. Computer support specialist
A computer support specialist answers questions or provides technical assistance to users who are having software, computer, scanners, printers, and other computer components problems. This can be done either through email, chat massaging, telephone or in-person.
Here are some of the job titles that computer support specialists may also go by – when searching for job openings, also use these keywords:
Help desk technician, technical or tech support specialist, IT specialist, IT consultant, network technician, network specialist.
Median annual wage, 2019: $44,937
4. Cyber security analysts (entry level)
Cybersecurity is a growing issue with greater frequency and higher sophistication of attacks leading to high demands of Cybersecurity Analysts. Many cyber security professionals with four-year degrees head straight for the higher-up positions after graduating, leaving companies with a dearth of entry-level workers to handle a lot of the day-to-day cybersecurity operations like doing basic testing, reviewing logs, controlling network settings, etc.
Median annual wage, 2019: $75,850
5. Multimedia artist
A multimedia artist work with various latest technologies to create graphics and animations for videogames, music videos, television, and other media. They often do have bachelor's degrees, but they are not required.
Median annual wage, 2019: $54,440
6. Web developer
Web developers are programmers responsible for designing, coding and maintaining websites. They are usually concerned with the back end or the programming aspect of creating a website.
This includes writing codes, making layout decisions, solving bugs that emerge, and more – they do all of this by using associated programming languages like HTML/CSS, Javascript, Ruby and PHP to name a few. Many web developers are completely self-taught meaning you do not need a tech degree to get started.
Median annual wage, 2019: $59,026
7. Web designer
Web developers mostly work on the "back end" of websites while a web designer specializes on the appearance of a website or web application also known as the "front end". Web designers work on all the parts you see, these include interactive features, user interface with clear navigation (UX), images, etc.
Median annual wage, 2019: $45,509
8. Mobile app developer
Businesses in today's competitive world need not only a website, but a well-designed mobile app as well. A mobile app developer is responsible for creating, testing and programming apps for computers and mobile phones. Most app developers are self-taught.
Median annual wage, 2019: $69,303
9. Software engineer
Software engineers specialize in either applications software or systems software. Much like web and app developers, software engineering is a skill that can be self-taught.
Median annual wage, 2019: $84,009
10. Aerospace engineering and operations technicians
This might sound like a very technically advanced job that requires a four-year degree, but in reality most aerospace engineering and operations technicians only need an associate's. They are responsible for operating and maintaining equipment used in developing and testing new aircraft, spacecraft or missiles.
Median annual wage, 2019: $64,885
11. Information technology manager
Information Technology Managers often supervise teams and are responsible for implementing rules and protocols governing an organization's technology infrastructure. By working your way up from starter IT roles, you can eventually become an IT manager in a department.
Median annual wage, 2019: $87,513
—–
Most tech careers like those above do not require formal education. What matters most is your skills, experience and willingness to learn something new. Should you forget college? Not necessarily. Instead, take comfort in knowing that you can work in tech even if you didn't learn about it in college.
---
Median annual wage data: Payscale
Image: Unsplash / Glenn Carstens-Peters
Subscribe to our Weekly Newsletter featuring the biggest tech stories of the week. For the latest tech news and updates, Follow us on Facebook and Twitter.
---